finance and allowances
As a foster carer with the Foster Wales Blaenau Gwent team, you'll receive competitive financial allowances. These are based on a number of factors including how many children you're fostering, the kind of foster care you give and for how long.
For example, if you foster two young people aged 13 and 16 with Blaenau Gwent, you will receive a minimum of £543 per week.
other rewards
Other than the financial rewards, there are plenty more perks to being a foster carer – perhaps more than you think. As a foster carer in Blaenau Gwent you'll be entitled to:
High levels of dedicated support for you, and an individual social worker for each child
Direct access to specialist psychological support
Guidance, support and training from My Support Team (MyST)
Special support for children experiencing any difficulties within education
Mentoring from other foster carers, and a local foster carer association group
A range of learning resources including e-learning, podcasts, reading materials and workshops
A MAX card – free and discounted admission to attractions across the UK
the foster wales national commitment
As well as these great rewards and discounts, you'll also benefit from our national commitment too. This is an agreement every Foster Wales team has pledged to, made up of rewards, training and ongoing support for every foster carer in Blaenau Gwent.
So, like every other foster carer for Foster Wales, you'll benefit from:
one team
Your Foster Wales team in Blaenau Gwent will work together with you and every child in your care and any other professional involved, as part of one connected service. That's because we're all part of the Local Authority and it's our purpose to do the best for local children. We're one big, connected team.
You'll become an integral part of our team, meaning you'll always be included, valued and respected. We always work together and focus on the connections that will ensure the best possible outcomes for the children we care for, and you – their foster family.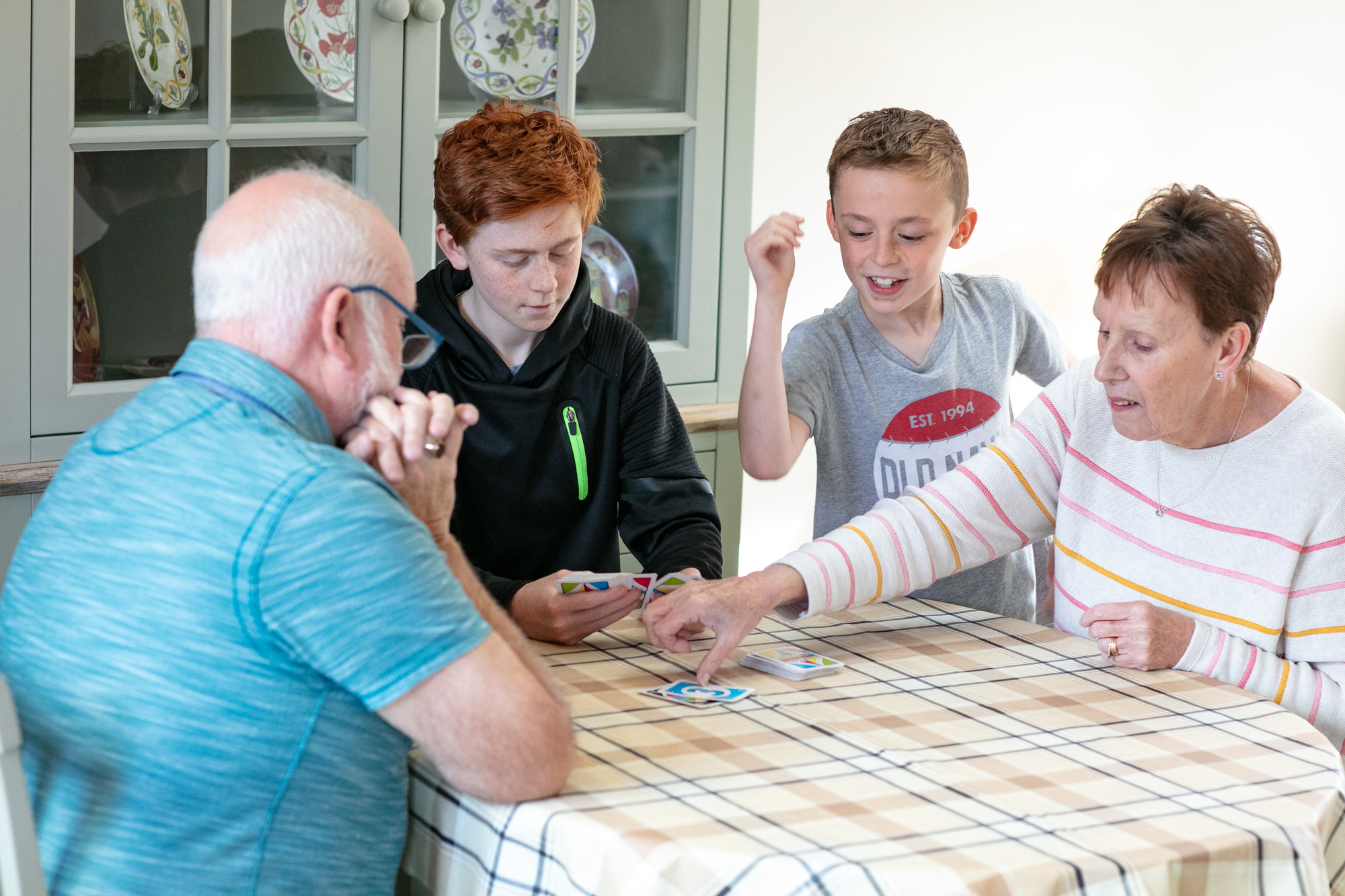 learning and development
Learning and growth are a vital part of what we offer and we'll continue to help both you and your foster child to develop.
Our team at Foster Wales Blaenau Gwent will provide you with an individual personal learning record and development plan, to help you track your journey and learn valuable and transferable skills. It will also provide excellent insight for your own personal development.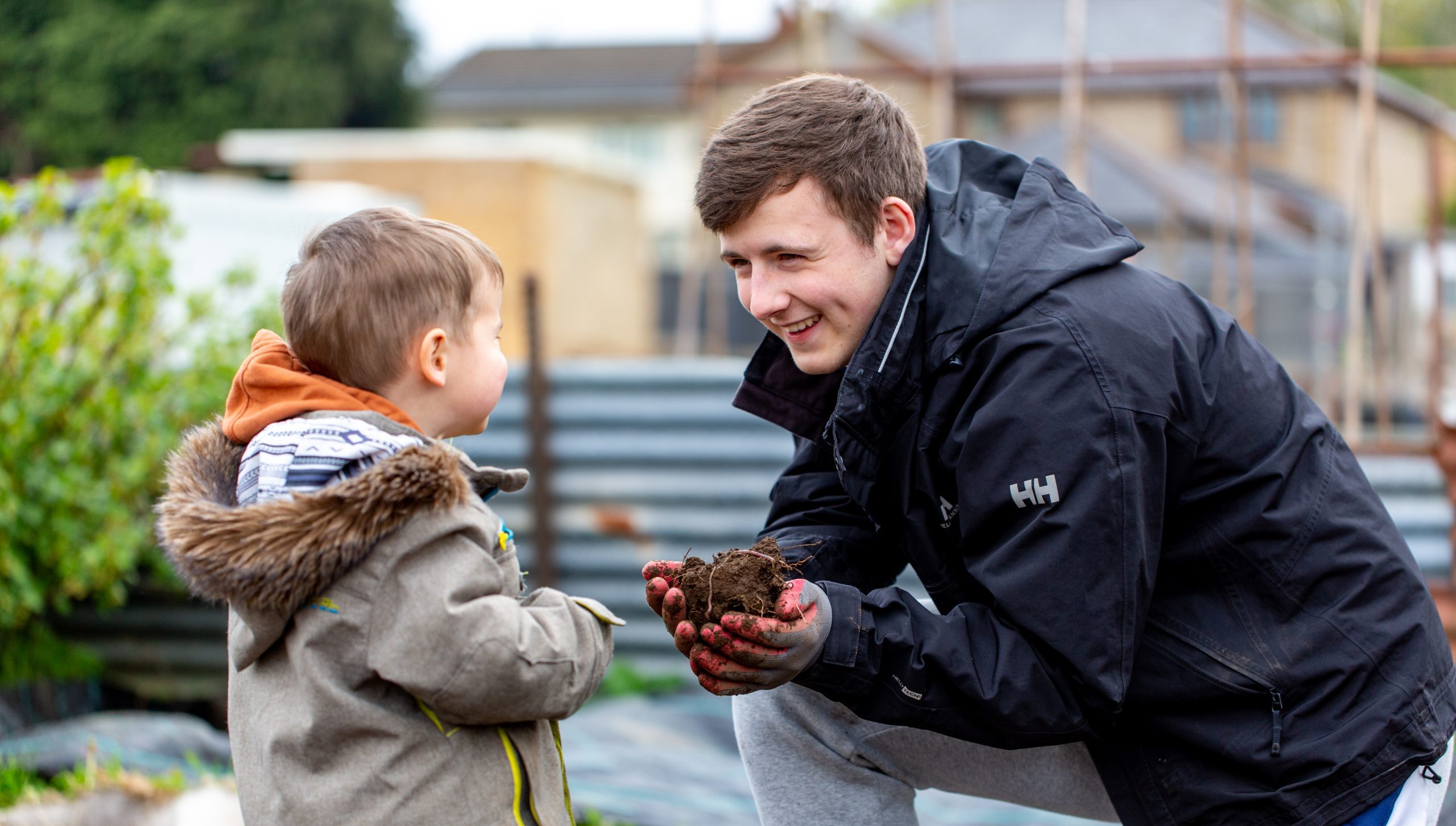 support
Once you're paired with a child or young adult, you'll have our close-knit team on hand to support and encourage you both. You'll never be left out on your own as we'll put you in touch with an experienced social worker who will support and advise you.
You'll also have access to a range of local support groups made up of other foster carers and care professionals. This is a fantastic opportunity to share experiences, talk, and listen to each other
We also offer professional support too for whenever you need it, even outside normal office hours. We're dedicated to working as a team at every point, meaning we'll be on hand whenever you need us.
From specialised support groups for specialist foster carers, to men-specific meet-ups, you'll find new communities of foster carers like you, looking to make a difference.
fostering community
We've got an incredible community of foster carers who are all well connected and are always happy to share their own experiences and wisdom. 
You'll also have access to a wealth of information and advice online so you'll always be simply one click or call away.
When you join Foster Wales, we'll also cover your membership to The Fostering Network (TFN) and The Association for Fostering and Adoption (AFA) Cymru. These specialist fostering organisations offer independent support, private advice, guidance and a whole host of additional benefits.  
shaping the future
We recognise the journey for any child, and any foster carer, to get to this point is important – but the most significant step is the next one. We actively focus on the present and the brighter future, not the past. Becoming a foster carer will mean you're part of how we can shape this future.
Joining our team will also mean your voice and views are heard on a local and regional level as well as a national level. 
contact our local foster care team