Why not escape the chilly weather this year by staying indoors and trying some of our handmade Christmas card ideas for kids. Just as school holidays are upon us and Christmas just around the corner, there's no better time to embrace the festive spirit of the season.
These handmade Christmas card ideas for kids are a great way to entertain your little ones while letting them release their creativity. So here's a roundup of some great handmade Christmas card ideas for kids.
Reindeer fingerprint Christmas card
There is something very special about a handmade Christmas card crafted by a child. Christmas cards are a great way to get the kids into the Christmas spirit. It's also a lovely activity for children and provides them with the opportunity to create something beautiful that you can send to family and friends.
Reindeer fingerprint Christmas cards are simple but effective.
Using a paintbrush, apply a small coat of paint to your child's fingertip.
Apply the finger to the card. Continue until you have the number of reindeer heads on your card that you want and allow the paint to dry before moving on to the next step.
Using a red pen, apply a nose to each reindeer, use a black pen to add the antler and eyes.
Then write your festive message for your loved ones. It's as simple as that!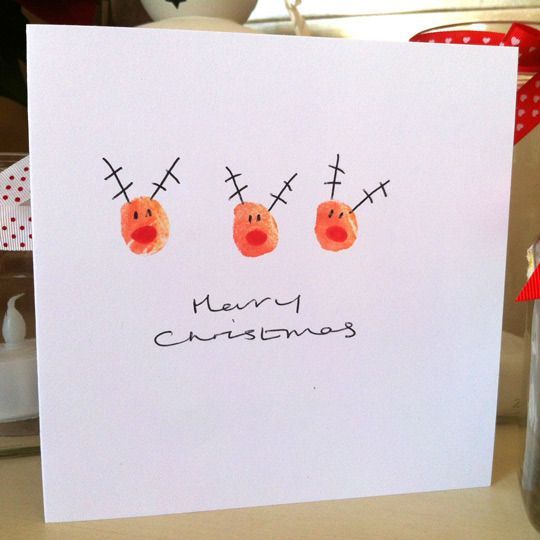 The Snowman Handprint Christmas Card
Why not make your Christmas cards extra special this year and use your child's handprint? The snowman handprint card is so easy to make and kids can decorate each individual fingerprint as a snowman.
Apply a small coat of white paint to your child's hand.
Place the hand on a colourful piece of card.
Using a black pen, apply the nose and the buttons to each snowman, use an orange pen to create a carrot nose and then if you like, decorate each snowman with colourful hats and scarfs.
This is a fantastic craft for kids of all ages, but why stop there? How about using your child's footprint to make a Reindeer inspired Christmas card?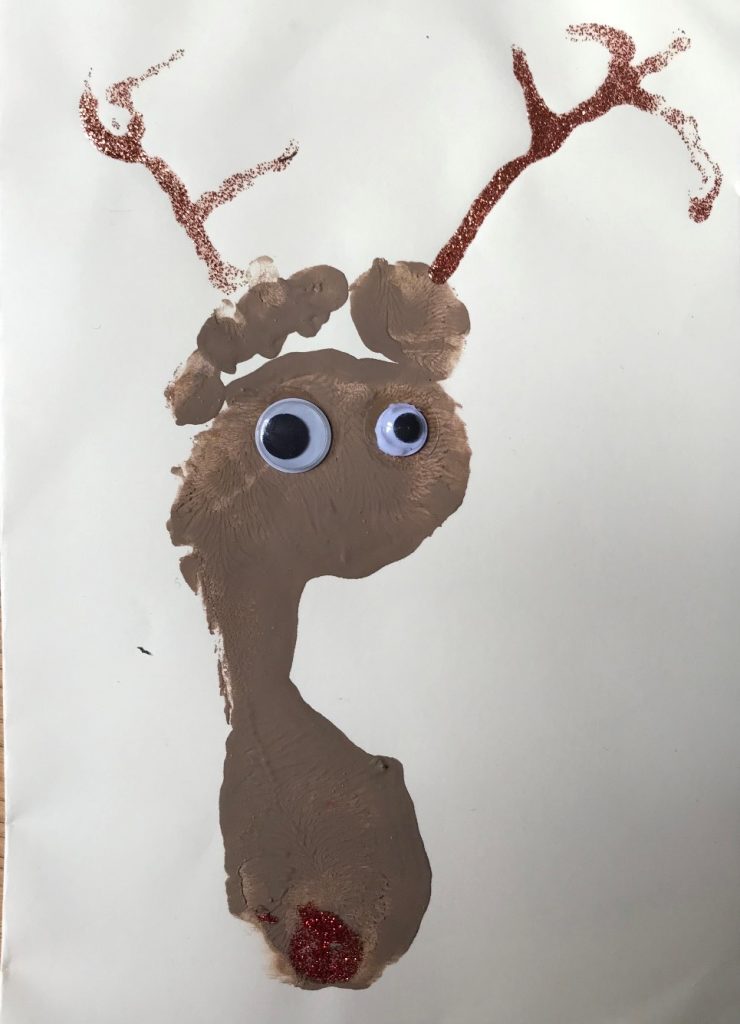 Paper Snowflakes
Snowflakes are classic Christmas crafts, yes they're not a card but they are a Christmas classic. They're easy to create and make for endless fun and design.
To start, grab a plate or something circular and place it flat on a piece of paper.
Then draw around the circular item with a pencil and using scissors cut around the circle shape.
After the circle has been cut out, fold in half and fold in half again until you have a cone shape.
Next cut out little triangles pieces or any kind of cut along the sides of the folded paper.
Once you're satisfied with the pieces you've cut out, unfold the paper and you'll see a beautiful design you've made. This is your paper snowflake.
Tie a ribbon through one of the holes in the paper and hang it from anything in the house.