If you're throwing a scary party this year then you'll love these easy Halloween party food ideas such as spooky snacks and terrifying treats. With savoury delights and sweet treats, these easy Halloween recipes will ensure your party is ghoulishly good.
Haunted Pizza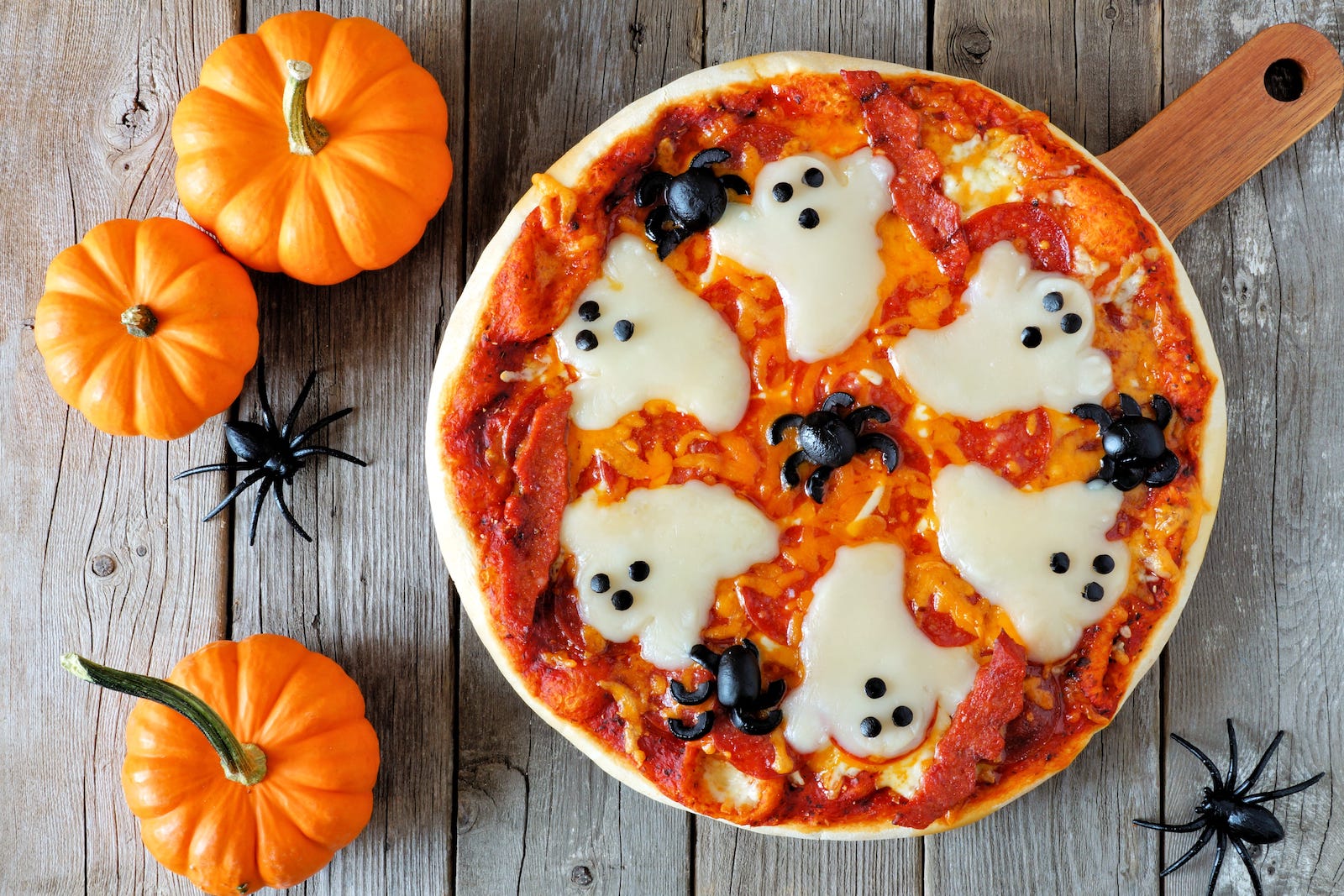 The perfect easy bake for a scary Halloween treat, this easy homemade pizza recipe is topped with gooey mozzarella ghosts, salami bats ad black olive spiders. Simply double the quantities if you have a large gang of trick-or-treaters to feed.
You can find the recipe here: Haunted Pizza Recipe | Halloween Meal | Tesco Real Food
Delicious Drinks
Why not conjure up some Dracula's blood punch or eyeball fruit punch to help quench the deadly thirst of little ghosts and ghouls. This Halloween make your beverages extra dramatic by freezing a glove of water and using it as the ice for your punch bowl. Don't forget to accessorise your drinks with grapes and olives to make eerie' eyeballs' skewered on cocktail sticks.
You can find the recipe here: Halloween punch recipe | BBC Good Food
Ghoulish Cupcakes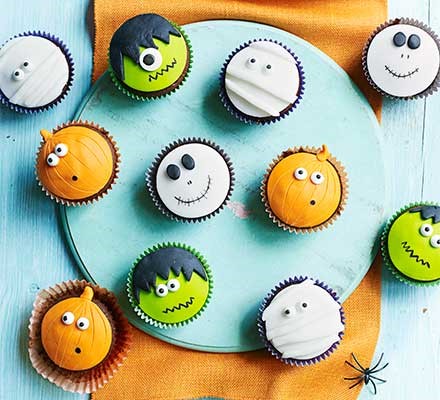 If your idea of Halloween hell is spending hours toiling in the kitchen, fear not. Why not try transforming shop-bought, un-iced fairy cakes into an eerie offering that's every bit as magical as a homemade batch. Let your little ghouls go wild with their imagination and some icing pens for a fun party activity. Create all manner of menacing faces using icing pens and fondant eyes. From mummies and monsters to pumpkins and skulls, the results will be scarily stunning.
3-ingrediant bat out of hell cake pops
Get creative in the kitchen and make these super cute bat treats for Halloween. Made with just three ingredients, they're easy and fun to assemble with chocolate mini roll bodies and icing wings. To make these spooky treats all you will need is ready to roll back icing, double chocolate mini rolls and white chocolate chips.
You can find the recipe here: 3-ingredient bat out of hell cake pops | Tesco Real Food
Pastry Snakes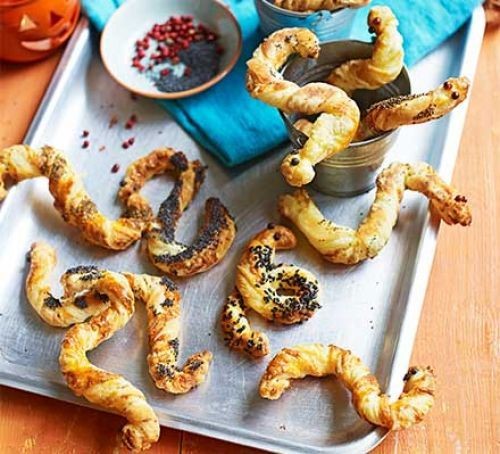 Why not serve these pastry snakes at a Halloween party or as a spooky snack for kids? There super easy to make and a real party favourite. Keep the flavours interesting by casting your snakes with a variety of seeds.
You can find the recipe here: Pastry snakes recipe | BBC Good Food